TREK Investment Group is pleased to announce the sale of Victoria Corners II in Victoria TX. Parker Carroll, CCIM represented the seller in the disposition of the 11,198 square foot, 100% leased multi-tenant retail center. This asset features a NNN leased investment providing rent increases in both the primary lease terms as well as the option periods. This property is shadowed by Walmart and Sam's Club, and is surrounded by national retailers.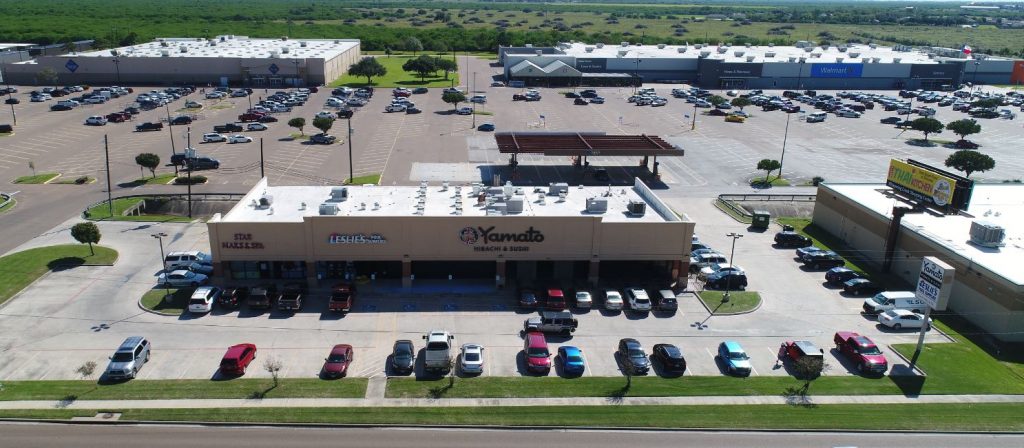 Who We Are and What We Do
TREK Investment Group is a commercial real estate investment brokerage firm specializing exclusively in leased investments and shopping center sales throughout the United States. Their unique, highly specialized, "Navy SEAL" team approach combines cutting edge technology with 40 years of real estate experience to help their clients reach their investment objectives. TREK is a highly effective, strategic team comprised of the best professionals in the industry.
Whether it's the purchase of your first investment property or the disposition of your entire portfolio, TREK Investment Group will implement a proven strategy tailored to your specific needs. The real estate market is a complex, ever-changing environment and they are committed to being your trusted advisor and one-stop resource for leased investments and shopping center sales.
From the desk of Parker Carroll, Principal Broker & CEO
"As an industry leader in leased investments and shopping center sales, our team is dedicated to serving our clients," says Parker Carroll, Principal Broker and CEO. "Our platform combines the most experienced professionals in the industry with innovative technology and analytics to help our clients achieve their investment objectives. Our company is established around 4 key principles; integrity, experience, results and our commitment to being your trusted advisor."
Here is what our client's say
"This is the third property sold by our company in the past 12 months with TREK Investment Group, who represented us as the seller on all three transactions. We have been extremely happy with the service provided by Parker Carroll and Barry Forrest. As with most transactions, there were numerous issues that had to be worked through for the sale to close. Not only was the service provided by TREK Investment Group prompt and professional, their experience was instrumental in resolving these issues. We have been extremely impressed with the service of TREK Investment Group and highly recommended Parker and Barry for buying or selling commercial properties."
– Casey Beasley
"Parker Carroll and his team at TREK Investment Group are dedicated to their clients and being leaders in commercial real estate investment world. Parker is not a real estate broker that just puts a sign up, he performs and brings real estate deals. I highly recommend Parker and his team. I am proud to be associated with him and TREK Investment Group."
– Madison Scott
"Parker Carroll and his team at TREK Investment Group are committed to coming alongside their clients to ensure a smooth, successful transaction each and every time. His knowledge of the market is truly impressive and his proven results solidify my decision in partnering with him for my commercial real estate transactions spanning the past, present and future. He is a person who gives careful attention to detail and does not overlook important aspects of a transaction. Parker, in every respect, is professional and a broker you can TRUST."
– Joe Stettheimer
About TREK Investment Group
TREK Investment Group has a proven track record exceeding $500,000,000 in closed transactions and over 40 years of commercial real estate experience. Their firm exists to guide clients along the path to successful investment opportunities. They want to earn your business; don't just hire another broker- partner with TREK for long-term investment success.
To learn more about TREK Investment Group, please visit www.trekig.com. Follow them on social media Facebook, LinkedIn, and Twitter.
Contact Us
Parker Carroll, Broker/CEO
Barry Forrest, Director of Transactions
Brittany Newton, Project Coordinator
Becky Forrest, Commercial Administrator
Coty Melvin, Executive Assistant