TREK Investment Group is pleased to announce the sale of Amazing Explorers Academy in Tampa, FL. Parker Carroll, CCIM and Connally Waight represented the seller in the disposition of the 9,986 square foot early childhood education facility. This asset boasts an absolute NNN 15-year lease with zero landlord obligations and annual rent increases. The offering is personally guaranteed by Corporate and the franchise founders for the life of the lease. The property is located at a major intersection with strong traffic counts of over 16,900 vehicles per day. Excellent demographics and the 21st century STEAM curriculum are added highlights for this investment.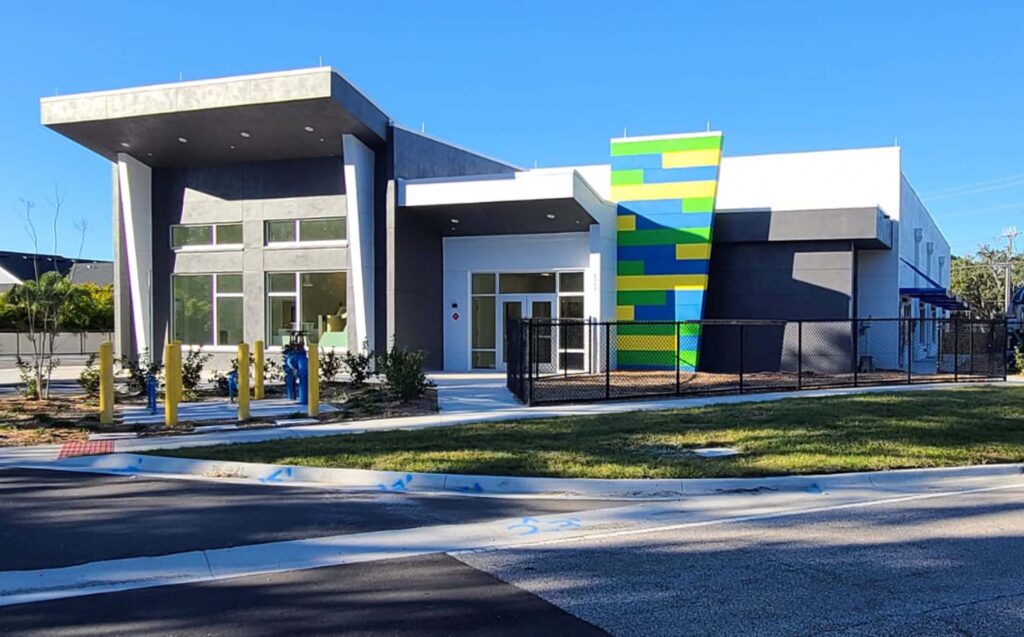 Who We Are and What We Do
TREK Investment Group is a commercial real estate investment brokerage firm specializing exclusively in leased investments and shopping center sales throughout the United States. Their unique, highly specialized, "Navy SEAL" team approach combines cutting edge technology with 40 years of real estate experience to help their clients reach their investment objectives. TREK is a highly effective, strategic team comprised of the best professionals in the industry.
Whether it's the purchase of your first investment property or the disposition of your entire portfolio, TREK Investment Group will implement a proven strategy tailored to your specific needs. The real estate market is a complex, ever-changing environment and they are committed to being your trusted advisor and one-stop resource for leased investments and shopping center sales.
From the Desk of Parker Carroll, Principal Broker & CEO
"As an industry leader in leased investments and shopping center sales, our team is dedicated to serving our clients," says Parker Carroll, Principal Broker and CEO. "Our platform combines the most experienced professionals in the industry with innovative technology and analytics to help our clients achieve their investment objectives. Our company is established around 4 key principles; integrity, experience, results and our commitment to being your trusted advisor."
What Our Clients Are Saying
"I would highly recommend Parker Carroll and the TREK Investment Group team. They are extremely knowledgeable and experienced in all aspects of Commercial Real Estate. In addition, these professionals care about their clients and how they are treated. They maintained vigilance and walked us through every step of the transactions. The TREK team has helped me sell two early childhood education centers and I will use them to sell many more! They helped me streamline the process and execute the vision. We are so pleased we chose TREK to work with our company!"
– Fabrizio Spinelli
---
"I have worked with Parker Carroll and the TREK team for many years on various deals amounting to several million dollars. I cherish his friendship, guidance and integrity. They show absolute professionalism and I have found that they always go above and beyond to exceed my expectations. I would be pleased to recommend TREK to anyone looking for a CRE advisor."
– Joe Stettheimer
---
"TREK Investment Group produced outstanding results for us in selling a $1 million multi-tenant pad building in Lubbock, TX. The team's timeliness and responsiveness is most impressive and therefore one can feel confident that TREK has the same sense of urgency that their clients have. Unlike many brokers who disappear after a property goes under contract and show up for the closing, TREK's team managed the process very well, overcame issues and obstacles with the most professional attitude, and pushed the deal to close. TREK's entire team is also of great character and integrity, I always felt that they had my best interest in mind and NEVER felt pressured to make a decision on issues. Their guidance, advice, and steady hand was much appreciated. I wish all broker teams performed at TREK's level. I highly recommend TREK."
– Ray Bayat
---
"I developed a great partnership with TREK Investment Group and their dedication to my investment was evident in all aspects of the transaction from start to finish. I appreciate their attention to detail and open communication style. I would highly recommend TREK to anyone who needs a trusted advisor in the Commercial Real Estate industry."
– Kip Lewis
---
"I have full confidence in TREK Investment Group. They are my go-to company, especially for triple net leases. The market is often changeable and they keep abreast of it. Because of their experience, they know the right questions to ask and can alleviate future problems. They are honest and truthful. Barry Forrest, Connally Waight, and Parker Carroll are the right mix for successful transactions."
– Karen Otaka
---
About TREK Investment Group
TREK Investment Group has a proven track record exceeding $1 Billion in closed transactions and over 40 years of commercial real estate experience. Their firm exists to guide clients along the path to successful investment opportunities. They want to earn your business; don't just hire another broker- partner with TREK for long-term investment success.
To learn more about TREK Investment Group, please visit www.trekig.com. Follow them on social media Facebook, LinkedIn, and Twitter.
Contact UsAdd block
Parker Carroll, Broker/CEO
Chris Matlock, Chief Operating Officer
Barry Forrest, Director of Transactions
Connally Waight, Senior Associate
Brittany Newton, Project Coordinator
Becky Forrest, Commercial Administrator
Coty Melvin, Marketing Coordinator
Rebecca Zamora, Executive Assistant